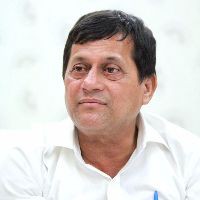 You are a great person, my dear brother... I will be with you till my last breath without fail because you are such a good person with a good heart. I like you and respect you too much.
Dr. Achyuta Samanta
Founder
KIIT & KISS
India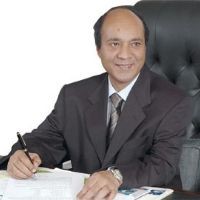 I am highly thankful to you for your kind affectionate letter for congratulating me on my recent endeavor. It brings me great pleasure to know that people such as yourself are recognizing my continuous efforts to see Bangladesh prosper.
Mr. Mostofa Kamal
Chairman & Managing Director
Meghna Group of Industries
Bangladesh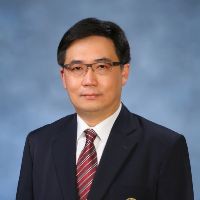 We appreciate your active participation and trust given upon Siam University to coordinate activities in areas of cooperation having ACD-UN Office for coordination in our campus.
Dr. Pornchai Mongkhonvanit
President
Siam University
Thailand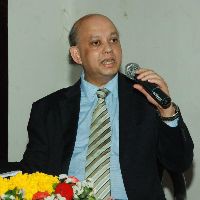 We would like to express our deep sense of gratitude for accepting our invitation to deliver the keynote address' at the 8th International Conference on Restructuring of the Global Economy (ROGE), 9-10th July, Said Business School, University of Oxford, UK. Your keynote address entitled: Accelerating Innovation to spur the growth of global entrepreneurship with special reference to Bangladesh was appreciated by one and all.
Dr. P R Datta
Executive Chair
Academy of Business
Retail Management (ABRM)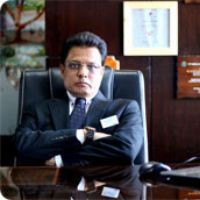 Congratulation to the Management of Daffodil International University (DIU) for Achieved the Recognition of TOP GREEN UNIVERSITY in Bangladesh by GreenMetric World University Rankings 2017.
Mr. Altaf H Biswas, MBA
Managing Director & CEO
BTC Group
Bangladesh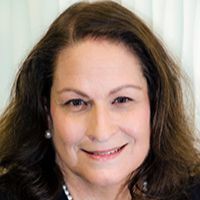 We appreciate your active participation and trust given upon Siam University to coordinate activities in areas of cooperation having ACD-UN Office for coordination in our campus.
Dr. Janet Lowrie Nason
Sr. Consultant
Global School Consulting Group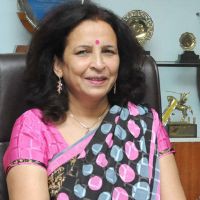 We salute the visionary zeal and commitment of Dr. Md. Sabur Khan, Chairman, Daffodil University and his outstanding contribution in making this conference a success. His vision, farsightedness, zeal, prudence, and strength of character is to be emulated by everyone. The future of Bangladesh is very safe and bright in the the hands of people like him.
Dr. Vineeta Kamran
Principal
City Montessori School
India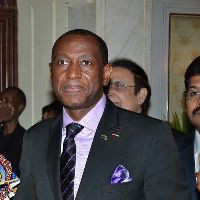 I take this opportunity to express to you my warm appreciation for the friendship, cooperation and goodwill which you personally have extended to me during my tenure of assignment. I am confident that the same cordial relations, both official and personal, will continue with my successor and the Embassy.
Mr. Idriss Raoua OUEDRAOGO
Ambassador Extraordinary & Plenipotentiary
Embassy of Burkina Faso
India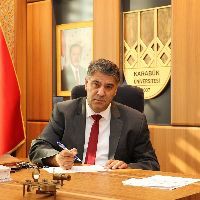 We would like to express our heartfelt gratitude for the warm reception and your gracious hospitality on our recent visit to your university.
Refik POLAT
Rector
Karabuk University
Turkey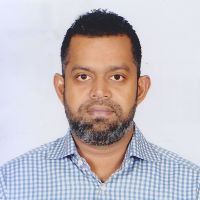 I have had the opportunity to work with you in the past. My encounters with you for business or any other matters have always been beneficial and I have learned a lot from the prudence you share stemming from your rich experience. Along the years, without the kind support of people of your caliber, it never would have been possible for me to have finally been selected as the President of BCS. It's my hard work aided with your generous sustenance, which had paved the way for me and my team.
Prof. Dr. Mr. A. H. M Mahfuzul Arif
President
Bangladesh Computer Samity (BCS)
Bangladesh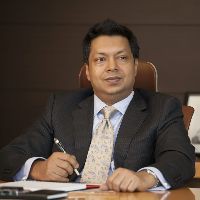 I appreciate the kind gesture of friends and well-wishers like you and I trust I have your prayers with me in my mission as the bank Chairman
Aziz Al Kaiser
Chairman
City Bank
Bangladesh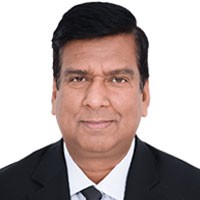 Congratulation to you for achieving 'The Daily Star ICT Awards' as ICT Business Person of the Year, at recognizing the excellent works in the ICT sector. Nowadays, ICT is playing an outstanding contribution to the development of our country and this is the fastest-growing sector. You and your organization are playing a tremendous contribution in this sector.
Md. Alamgir Kabir
Chairman
GPH Ispat Ltd. & Additional Managing Director
Crown Cement Group, Bangladesh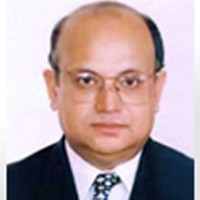 Dear Sabur Bhai, I am simply overwhelmed! Dazzled by the brilliance of your the Charisma in impromptu decision making and directives. Allocation of responsibility and delegation of authority is very exemplary. It was a treat to watch the Maestro perform. I am inspired. Warm regards.
Mr. Fazle R. M. Hasan, FCA
Former President of DCCI & Proprietor
Allied Enterprise
Bangladesh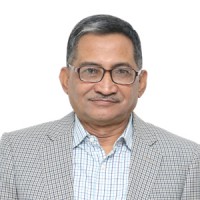 Daffodil University has spread its parts and provides education to roughly about 20000 students. I am also pleased to know that DIU is also contributing to creating future entrepreneurs. It is patronizing startups by creating a sustainable ecosystem. If I were young today, I would not mind studying on this university campus
Prof. Dr. Kazi Shahidullah
Honorable Chairman
University Grants Commission
Bangladesh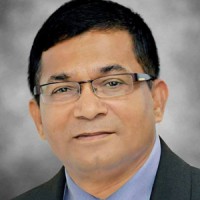 I want to congratulate DIU along with my friend Mr. Sabur Khan for hosting the conference in Bangladesh for the first time as a standing committee member of AUPF. I hope this conference will offer opportunities for Bangladeshis universities to sign MoU's and bilateral cooperation for the sector
Mr. AKM Enamul Haque Shamim
Hon. Deputy Minister, Ministry of Water Resources
People's Republic of Bangladesh
I am really happy to be here in this program and I am proud to be with the future policymaker of education in the Asia region. My heartiest thanks go to Daffodil University and especially to Dr. Md. Sabur Khan for making this event happen in Bangladesh. It is a challenging task to undertake and your organization has done it successfully... Congratulations!
Mr. Mohibul Hasan Chowdhury
Hon. Deputy Minister, Ministry of Education
People's Republic of Bangladesh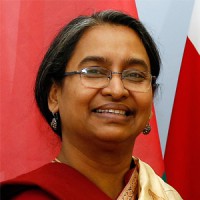 We do not want to create learners, who are ready to join the job markets. But we want our graduates to become Entrepreneurs to create jobs for others and I think Mr Sabur Khan is a wonderful example of that. From his presentation, we have seen that he is undertaking so many initiatives so I hope that all his initiatives bear fruits and they also show the path to other universities in Bangladesh
Dr. Dipu Moni
Hon. Minister, Ministry of Education
People's Republic of Bangladesh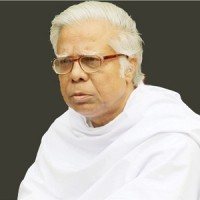 আমি সবুর খান কে বলতে চায় একজন শিল্পী, যেভাবে তিনি এই ক্যাম্পাসটিকে সাজিয়েছেন তা এজন শিল্পমণা ব্যাক্তিত্ব ছাড়া সম্ভব না। কারণ ১৮ বছর খুব বেশি সময় নয় একটা বিশ্ববিদ্যালয়ের জীবনে । তিনি এই ১৮ বছরে বাংলাদেশকে এমন সুন্দর একটা বিশ্ববিদ্যালয় উপহার দিয়েছেনে।
Mr. Syed Abul Maksud
Journalist, Columnist, Research Scholar, Essayist and Writer
Bangladesh